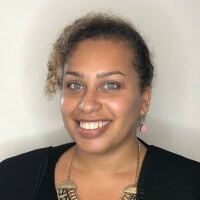 Athena
Aesthetician, Massage Therapist
Athena's passion is helping people achieve their best selves. She has been at the Prado for 4 years and has over 6 years of experience as a Licensed Massage Therapist, Skincare Specialist & Craniosacral Practitioner. She is happy to help you meet your goals.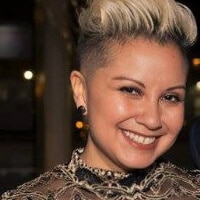 Blanche has been with Prado Spa and Salon since 2018. She brings her smiling face and friendly personality to any customer that walks in the door!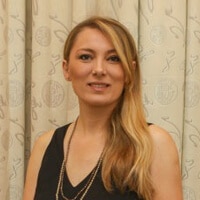 Branka
Hair Stylist, Makeup Artist, Weddings.
Branka is an exclusive colorist/stylist/makeup specialist with over 10 Years of experience. Academically trained in Europe and  USA. Growing up in the family salon she is accomplished in all areas of the beauty industry, she is constantly adding to her repertoire by keeping track of the latest trends. Hair Health & Beauty are the principles by which Branka selects the color and style for each of her clients. 
She enjoys creating beautiful dimensional color with her multiple hair painting techniques ( Balayage, sunlights, foliage, etc)  as well as cutting and styling. She is educated in L'oreal, Redken, and Goldwell product lines. She also does beautiful makeup makeovers. 
Branka now maintains clients between Palm Beach FL in the winter and Nantucket, MA for the summer. It became her lifestyle for 7 years now and has given her the opportunity to work on many photoshoots, special events, celebrities and meeting many interesting people. She always performs at the highest standard, Branka is a happy person, loves to laugh and makes people laugh too. 
" It takes some time, cost some money but at the end, you are all-natural "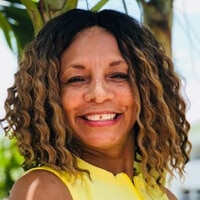 Debra is a kind, gentle soul. She is Licensed with Human Kinetics as a Stretch Therapist with concentration in Fascial Stretch Therapy. She is Nationally Certified in Fitness Training with National Academy of Sports Medicine; Graduate of Cooper Fitness Institute specializing in the senior population; Certified Rehabilitation Specialist with HealthSource, America's Chiropractor. Flexibility is a component of mobility. She is changing bodies one stretch at a time.
Stretching…does a body good.
She does Muscle manipulation using proper body mechanics to: 
Improve Performance in physical activities 
Help enable full range of motion of stiff joints 
Improve mobility and circulation, relieving tension and tight muscles 
Help with acute and chronic pain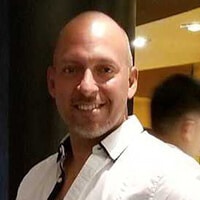 Lino Gomez
Holistic Professional Massage Therapist
Lino is a Florida licensed holistic professional massage therapist and healer based in Palm Beach County. He studied professional massage therapy and graduated from Institute ofBanking and Commerce in Puerto Rico Island in 2012 discovering his purpose of life and understanding that his mission is to bring healing to our people and planet. He believes
that our body has the ability to heal itself, so he provides a combination of relaxing, holistic and orthopedic massage sessions promoting physical, mental, emotional, energetic and spiritual balance. He performs bodywork integrates Swedish, Deep Tissue, Craniosacral, Reconnective Healing, The Reconnection, Reiki, Muscle-Skeletal Realignment, Stretching, Sports Massage, Hot Stone, Lymphatic Drainage, Aromatherapy and Medical
Massage. During his path as a massage therapist, he hasn't stop studying and expanding his knowledge on a variety of techniques to provide unique sessions that suites individual needs. This allows him to educate and provide with valuable exercises, stretching and nutrition suggestions, to take home and keep your body balanced. I'm here to bring hope and help others to find our way of healing releasing stress and tension. If we choose to change our habits and biomechanical posture, our body will be in a
holistic balance. He'll make your body and soul fly and unwind.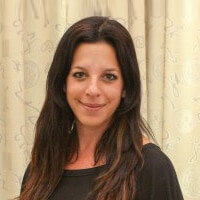 Lizabeth Lerner
Aesthetician, Massage Therapist, Laser Treatments
Lizzie Specializes in Laser Hair Removal. Lizzie is also a Massage Therapist who recently relocated from Chicago.  Her massage techniques are extremely unique, including; Hawaiian Lomi Lomi (the ultimate relaxation massage), Structural Therapy (Body Balancing), Sciatic Relief, Reflexology, Lymphatic Drainage and more.  Lizzie is also a certified Laser Technician from the National Laser Institute in Scottsdale, AZ. She is also certified in Micro-needling, the latest skin treatment to produce collagen and elasticity naturally.  Lizzie has worked as a consultant setting up Plastic Surgeon's laser centers and owned her Medical Spa in Chicago. She has traveled and worked all over the world. Lizzie is the one to see for a customized, unforgettable treatment.
She specializes in both facials and massage, her specialty is facial and massage combination sessions.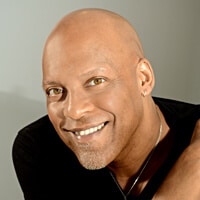 Michael
Master Stylist, Organic Keratin Specialist, Ouidad Certified Stylist
Since receiving his license in New York in 2001, Michael has spent the last 14 years refining his craft. From the Paul Labreque Salon and Spa on the Upper West Side of New York to Estetica Salon in Beverly Hills, Michael has shared his unique sense of style and love for the ever-changing world of hair. Michael holds licenses in New York, California, and Florida. Michael has not only taken Advanced Men's Barbering at the prestigious Vidal Sassoon Academy in Santa Monica, California but has also completed the Advanced Creative Cutting at the Impressive Vidal Sassoon in San Francisco, California.
Michael has also graduated from the well known Joe Blasco School of Makeup in Hollywood, California and has worked on film production sets, modeling shoots and weddings. You can see some of his work and resume on his website michaebanks.be.
Michael now brings his talent to West Palm Beach, Florida. Michael has chosen Prado Salon & Spa to showcase his talent and continue to grow as an artist in his new home.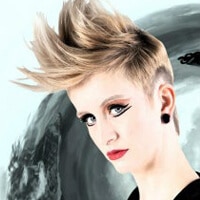 Olivia Cline
Master Stylist, Organic Keratin Specialist, Ouidad Certified Stylist
New to the scene, Olivia has a fresh vision and the newest skill to give you the perfect style you want. She has studied under the best stylists for 3 years before stepping behind the chair. Skilled in doing editorial and private photo shoots, she can do both subtle and dramatic looks for whatever you need, be it a new look or a night out. She specializes in haircuts, both long and short, and is fantastic with color, seeing exactly what needs to be done while maintaining the health of your hair.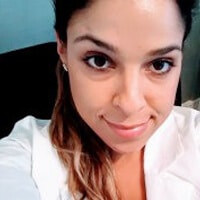 Paola Ospino-Garcia
Aesthetician, Waxing Specialist
Paola is a passionate and dedicated esthetician and reflexologist. She delights in bringing a helping, healing hand to her clients, by personalizing each client's treatments according to their needs and desires. She loves to implement essential oils in her treatments. Paola is also certified in Microneedling.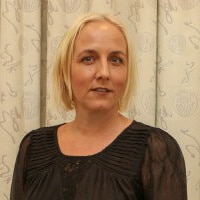 Reelika
Aesthetician, Waxing, Lash Lift, Lash Tinting
Lika is Originally from Europe-Estonia, she has been in the skincare industry for 20 years. She got her skincare education in Europe with 2 years of schooling and continued education in Paris. She got a skincare license from Margate school of Beauty.
She continues to take classes to keep up with demands and attends conventions in Miami.Orlando.
Lika specializes in Facials, Extractions, waxing, Brazilian wax, acne facial, deep cleansing facials, eyebrow tinting, Lash tinting,
Lash perming/lash curling, Microdermabrasion, and Acid peels. aha peels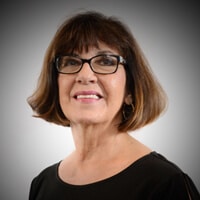 Roseann has studied master classes with the highest level of professional teachers for precision cutting, couture color and highlighting techniques. As a master stylist for over 30 years, she offers Beach Wave Perms, Balyage, Highlights, Blow Dry Sets, Perms and Custom Color and Cuts.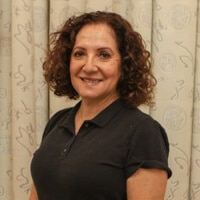 Roxana
Massage Therapist, Nail Technician
Roxana Zender is a Licensed Massage Therapist & Nail Technician. Roxana has always derived satisfaction from making people feel good about themselves. She started her career 22 years ago by doing manicures and pedicures and found my true calling in therapeutic massage 2 years later. In Her Words:
It is rewarding to know that I could take away the pain and soreness my clients suffer by giving them a massage. I get more inspired when I hear them say that I have healing hands, some of that healing comes from my inner energy (heart) and how I transfer it to the body.
 She loves what she does and therefore she is continually studying to keep abreast of the current trends and new techniques available to give the best of herself to her clients.
She is qualified to do the following modalities:
Swedish Massage
Deep Tissue Massage
Hot Stone Massage
Lymphatic Drainage Massage
Maternity Massage
Therapeutic Massage (a combination of customized modalities)
Reflexology
Specialized in Lypossage, Lypossage Practitioner (body contouring technique)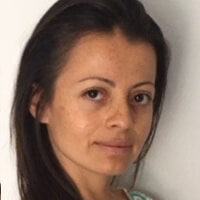 Tatiana
Holistic Massage Therapist
Tatiana began her healing journey ten years ago when she had deep calling from her heart and ancestors to walk a healing path herself to help others with their own healing journey. She studied many different healing techniques from energy work, Reiki, bodywork, yoga, Sound Healing, shamanism, ancestral healing work, women's healing, womb healing, ancestral womb blessings. Three years ago Tatiana became a licensed massage Therapist with the intention to support people in finding their own path to self-awareness of their body, mind, soul and to remember that we are all healers with the power to heal ourselves. She also specializes in women's care such as Prenatal Massage, Womb Restorative Massage, CranioSacral, and Swedish Massage. Tatiana believes healing comes from within. She is just holding space for people to initiate their healing process. After many years of self-healing, she realized that Massage Healing Arts is not just her path but her responsibility as a child of Mother Earth.